The Heaviest of Swells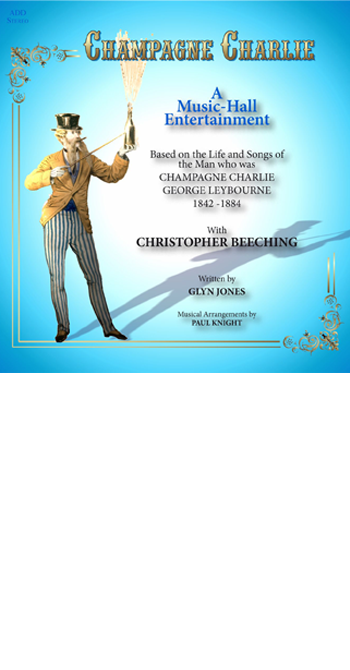 The Music Hall Entertainment Champagne Charlie was created in 1984 to mark the centenary of the death of the great Lion Comique of the British Music Halls, George Leybourne, most famous for his songs Champagne Charlie and The Man on the Flying Trapeze, but who also created many other witty and tuneful songs.
A studio recording of 19 songs from the show was made in 1990 and is now available in this re-mastered version. Included is a 16 page illustrated booklet with song details, biographies, and an article by Glyn Jones, the show's writer and director: Leybourne - 'Fact vs Legend.'
Champagne Charlie CD is available to order from Amazon.co.uk at £9.99.